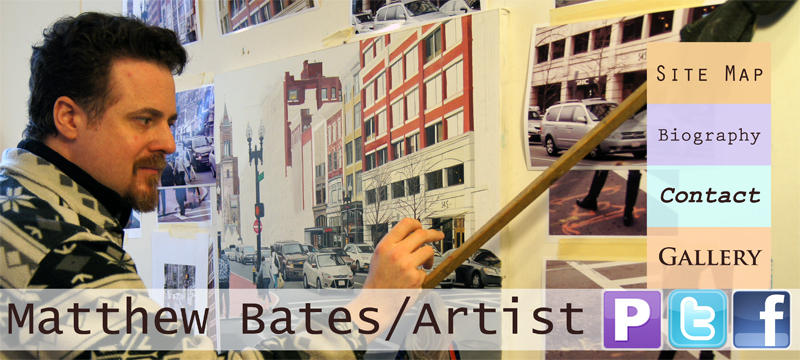 Breaking News June 2014: Thanks to everyone who has helped my site reach over 1,000,000 pageviews!!

Online Catalogue of Matthew Bates Paintings - Catalogo Ufficiale dei Quadri di Matthew Bates :
Quadri: Fiori - Natura Morta - Firenze ed altre Cittą - Paesaggi - Statue
Links - Biography - News - Mailing List - Firenze Information
Reproduction of Matthew Bates' artwork is prohibited unless authorized in writing by Matthew Bates
©2000 - 2014, Matthew Bates, Firenze, Italia. | Official Website - www.mattbates.net - E-Mail
Original Oil Paintings Available Online:
Matthew Bates Paintings Videos:
Matthew Bates on Italian TV
"Oltre La Prospettiva"
Matthew Bates at Centro Espositivo Padiglione Antonio Berti
Original Video of the Making of "Uffizi View" Check it out in HD
Matthew Bates Original Oil Paintings