"Lover's Bridge in Verona"
On the way to Juliet's House
An Original Oil Painting by Matthew Bates - 180cm x 80cm
Oil on Stretched Canvas - ©2012-2013 Matthew Bates, Firenze, Italy

©2013, Matthew Holden Bates, Firenze, All Rights Reserved
Official Website of Matthew Holden Bates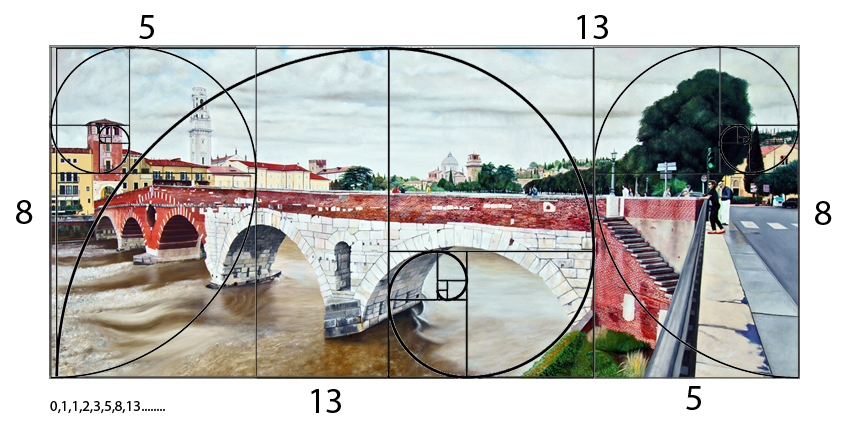 In "Lover's Bridge in Verona" I used a design technique which utilizes the Fibonacci sequence. The painting has dimensions which are 180cm x 80cm. By breaking up the width into two parts we get 50cm + 130cm with the height being 80cm, we get three consecutive Fibonacci numbers, 5, 8, 13. By doing this the overall design of the bridge fits naturally into the famous Fibonacci spiral. We also get two Fibonacci rectangles on the sides of the painting and a perfect square of 80cm x 80cm in the middle between the two Fibonacci rectangles.
Reproduction of Matthew Bates' artwork is prohibited unless authorized in writing by Matthew Bates